Check it out here!
'Freedom Fall' explores the reverse Rapunzel story in a platformer with a creepy princess
The game's been powering along this week, it's always really exciting seeing new features go in. Working on the levels is my highest priority at the moment, but there should be some new art coming soon too!
I was going to wait for proper photos for the post Animania report, but those may be a little while, so here goes: I had a good con. My stall did well, even though Animania was poorly attended this year (I hear there was some drama with security guards last year that put people off?). I actually had time to take on a few marker sketch commissions, which I haven't done at cons in years as usually I'm too busy minding the stall.
I received some excellent responses and feedback on the game! There were a few people who kept coming back to play it, and lots of smiles on peoples faces as they played!
I think the highlight of the con was meeting and getting to chat to Akemi Okamura (Japanese voice actress for Nami from One Piece). ...quite a few friends asked for sketch commissions of Nami and other characters she voice acted to get the sketches autographed... so by the end of the con she knew my name, and called out "Risa-chan!" and waved as she went backstage past my stall! O_O So. Cool. With. That!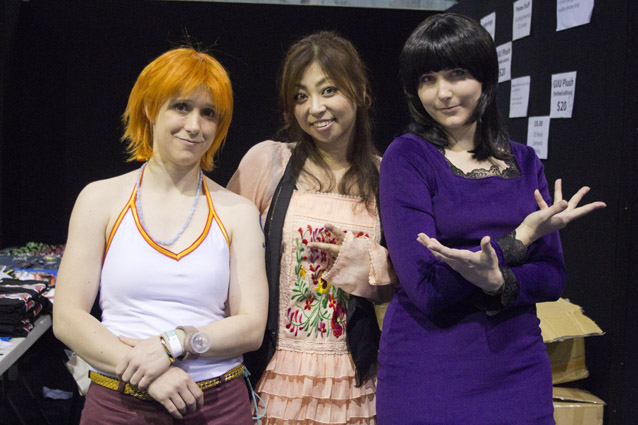 Hanging out with the eastern states cosplayers after the con was sweet! I miss you guys already! Massive congratulations to

and

for winning the World Cosplay Summit Australian finals! I'm so glad I snuck out to watch WCS, as all three groups were spectacular!
My sister and I also got to go along to a really creepy Silent Hill photoshoot on Cockatoo Island on the Monday after the con... I'll have to post some photos later!

Amazing cosplayers and the perfect location (and not just for scaring small tourist children!)
* * * * *
Risachantag on Facebook